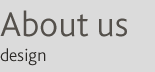 Our Seed Designs
Vermillion's cooperation and sustainability emblems,
as well as its core initiatives, were inspired by one of nature's most effective strategic designs.
Interlocking patterns like this are both space- and resource-efficient as they maximize productive outcomes.
Given the importance of caring for people, planet and prosperity – and the resource constraints we all face – isn't it about time for major groups to connect and cooperate?
History
Vermillion was founded by practitioners who saw how confusion and disconnected efforts pose huge risks to people, planet and prosperity. Learn more
Interlocking initiatives
Vermillion initiatives link together to get more done. Learn more
The Vermillion Web was designed to help groups connect and cooperate.